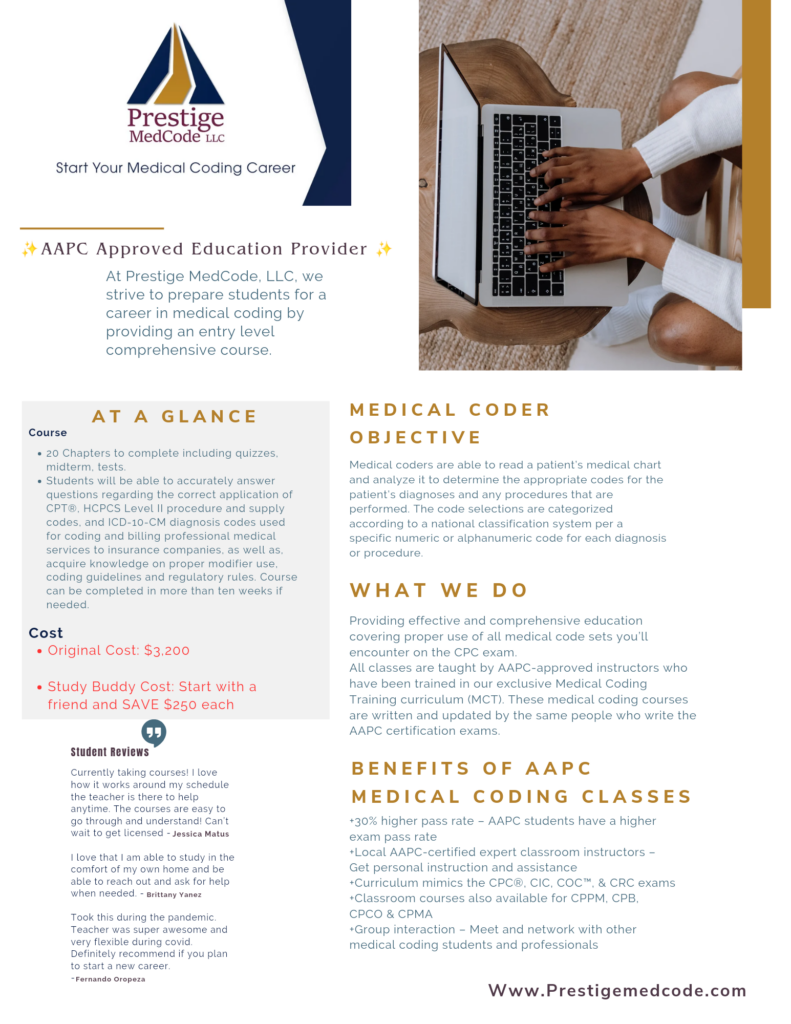 START YOUR CAREER IN MEDICAL CODING NOW!
---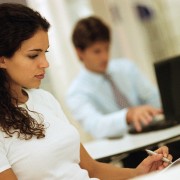 At Prestige MedCode, LLC, we strive to prepare students for a career in medical coding by providing an entry level comprehensive course.


Medical coders are able to read a patient's medical chart and analyze it to determine the appropriate codes for the patient's diagnoses and any procedures that are performed. The code selections are categorized according to a national classification system per a specific numeric or alphanumeric code for each diagnosis or procedure.
Our 10 week course will cover CPT, HCPCS and ICD-10-CM coding, assuring a broad knowledge in reviewing and assigning the correct procedure and diagnosis codes for professional physician services. Online courses are available. On-Site TBA.
Apply today!


Click Here PAYMENT PLAN OPTIONS AVAILABLE.